FUNDACIO PRIVADA I2CAT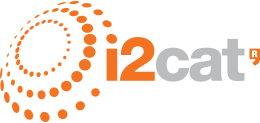 The i2CAT Foundation, "Internet and Digital Innovation in Catalonia", is a research organization located in Barcelona (Spain), whose mission is to promote research and innovation in advanced Internet technology at a regional, national and international level. The i2CAT model is based on user-driven research and collaboration between the public, the private sectors and the academic world. As far as the international dimension is concerned, i2CAT participates in European programmes through research networks such as GÉANT2 and technological platforms such as NEM (Networked and Electronic Media). In Spain, i2CAT is a leading institution in the area of media applications and services to the cultural sector, with projects like "Opera Oberta" with "Gran Teatre del Liceu de Barcelona" and the "Anella Cultural" (Cultural Ring), an advanced Internet infrastructure for cultural institutions. Since 2000 i2CAT is partner in this area with Internet2, Cinegrid, KAIST (Korea), RedIris and RNP in Brazil.
Web-site: www.i2cat.net
ROLE IN THE PROJECT
The i2CAT Foundation is organised into different sectoral Clusters, Areas and Units. The Audiovisual Unit (AU) works on different key research areas related to the technologies used in the Media, Culture, Education and Tourism industries, among others.
I2CAT is leading WP2, in which the conceptual framework of the project is established. Further, the AU will participate to RICHES supporting the case study on virtual performances and the case study of Empúries, which will analyse and evaluate how new technologies (Augmented Reality apps) improve the user experience and the understanding of an archaeological site, taking as reference the pilot AR app currently under development in Empúries.
CONTACT PEOPLE
​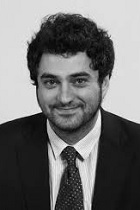 Sergi Fernández Langa (Audiovisual Unit Director at i2CAT), sergi.fernandez@i2cat.net
​

Marc Aguilar (Living Lab Specialist at i2CAT), marc.aguilar@i2cat.net