ADVISORY BOARD
Annette Kelly
Annette Kelly is the Head of Libraries Development. She is the library advisor to theMinister for the Environment, Community and Local Government and is responsible for thedevelopment of library strategy at national level. Annette manages the Changing LibrariesProgramme for the provision of electronic services in public libraries in Ireland. Annette isone of two Irish representatives on the Member States Experts Group on Digitisation andDigital Preservation. She is also a member of the policy steering group on public libraries, theEuro Focus on the Cultural Heritage Committee in Ireland and is the Chair of the publiclibraries' Cultural Heritage Panel for the digitisation of public library material.
Elizabeth Freyre
Bibliothèque nationale de France, France
Esin Sultan Oguz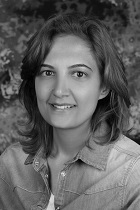 Esin Sultan Oguz is an Assistant Professor in the Department of Information Management at Yildirim Beyazit University, Ankara, Turkey. She received her BSc (2001), MSc (2004), and PhD (2010) degrees from Hacettepe University Department of Information Management. In 2011, she was a post-doctoral fellow at University College London's (UK) Department of Information Studies, where she examined social and cultural inclusion of Turkish speaking communities and multicultural public library services. Her areas of specialization include cultural policy and libraries, cultural heritage and digitization, LIS services and multicultural populations, LIS education, and the internationalization of LIS higher education. Currently she is also serving on the Executive Board of the Turkish Librarians'Association (between 2008 and 2016), Standing Committee Member on the IFLA Section on Library Services to Multicultural Populations (2011-) and Corresponding Member of the IFLA Education & Training Section (2011-).
Frederik Truyen
Prof. dr. Frederik Truyen is associate professor at the Faculty of Arts, KU Leuven. He publishes on E-Learning, ICT Education, Digital Culture and Epistemology. Head of ICT Services at the Faculty of Arts. In charge of the mediaLab CS Digital. He teaches Information Science at the BA and Online Publishing at the MA level. Active on ICT at several levels of the University, mostly related to Web technology and E-Learning; chairman of the ICT council for Humanities and Social Sciences; Board Member of the Leuven Institute for Irish Studies; involved in many projects on Open Educational Resources, such as OER-HE, Net-CU and OCW EU, and on digitization of Cultural Heritage, such as IDEM, RICH and EuropeanaPhotography. He is program director of the MA in Cultural Studies.
John O'Hagan
Trinity College, Ireland
Kate Dorney
Victoria & Albert Theatre Collections, United Kingdom
Luke Wormald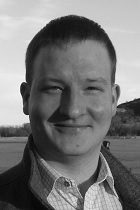 Luke Wormald is currently Head of Strategy within the Culture and Heritage Directorate of the Scottish Government. He leads on the development and implementation of an overarching strategy for Scotland's historic environment, working closely with the broad range of bodies and individuals with a role or interests in this valuable asset for Scotland. Prior to that he worked at Historic Scotland from 2005, beginning as a steward at Craigmillar Castle. He then worked in the Inspectorate dealing with listed buildings, both designation and consent casework, before moving to provide strategic support to the then Chief Inspector and Chief Executive. Previously he has also worked for a conservation amenity body and architect's firm. He holds a degree in History from the University of York and a Masters in Science in Architectural Conservation from Edinburgh College of Art. He is a Council Member and Fellow of the Society of Antiquaries of Scotland and Member of the Institute of Historic Building Conservation.
Luke.Wormald@scotland.gsi.gov.uk
Mirjam Rääbis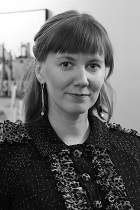 Mirjam Rääbis has worked as a collection coordinator at the Estonian Art Museum and from 2013 been coordinating museum collections in larger scale across Estonia at the Ministry of Culture. Graduated in information science (University of Tartu, 2007) she has been involved with the development of Estonian national Museum Information System since 2008. One of the tasks at the Ministry is to analyze and coordinate museum´s collection policies. She has also been involved in several European projects : DCH-RP, Athena Plus, Europeana Space and Preforma.
Pauline Tambling
Creative and Cultural Skills, United Kingdom
Pauline.tambling@ccskills.org.uk
Rolf Källman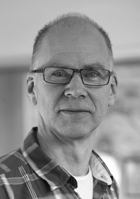 Rolf Källman is Head of Department at The National Archives of Sweden, responsible for Digisam, the Swedish national coordination of digitisation, digital preservation and Digital access to cultural heritage. Rolf has for more than 30 years worked with cultural heritage and heritage information in local, regional and national museums, and authorities. For the last 15 years he has in various positions been engaged in the work with accessible and usable digital heritage information. Rolf is representing Sweden in the Member States´ Expert Group on Digitisation and Digital Preservation, set up and managed by the European Commission. Rolf is also an elected representative in the Europeana Association members council, and is a member of the councils Management Board.
Silvana Colella
Università di Macerata, Italy